Matt Imdieke, Broker
After completing multiple tours of duty in Bosnia and Iraq, and graduating from SCSU with a Bachelor's degree in Education, I decided to pursue my passion in real estate full time. I've been blessed to have sold over 160 properties this past year with my success being built on a foundation of hard work, integrity, and unbeatable customer service.
My goal is to build lifelong relationships with my clients and have a positive impact on the communities I proudly work in. As a Broker and owner of Central MN Realty, I look forward to earning your business. Having multiple office locations and a full time staff allows me to offer exceptional service, unbeatable marketing and expertise to all buyers and sellers.
---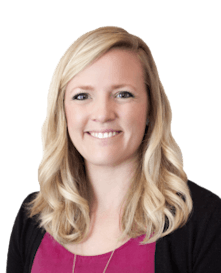 Megan Euteneuer, Realtor
After graduating with a bachelor's degree in business management I found a passion for real estate. I have been mentored and coached by some of the best real estate professionals and I specialize in integrity, hard work, energy, and cutting-edge marketing strategies. I value my devotion to faith, family and friends and believe building relationships is a key to success.
I was born and raised in Stearns County on a small hobby farm and today I enjoy showing folks the best of what Central MN has to offer. Whether buying or selling I am highly committed to my clients and my goal is to offer exceptional client service, 24/7 availability, and outstanding communication.
There is nothing more rewarding then helping my clients succeed!
---
Aimee Hegg, Realtor
I began my real estate career with a goal to help people change their lives. Working in marketing and design for 10+ years, I was able to learn and implement how people view situations and want to be communicated with. Taking that knowledge and passion, I wanted to apply it to a career where I could work directly with people and build those relationships; I decided to pursue real estate.
I am proud to say I joined the brokerage, Central MN Realty; it is a locally owned, family company. I started working with buyers, listening to their needs and finding their perfect home. I was able to co-list homes with one of the top selling agents at our brokerage to gain knowledge and experience with a professional, successful agent.
Real estate has allowed me to help people in situations when they need it most. I offer clients patience and care from beginning to end. My marketing skills and expertise are implemented in every transaction for maximum exposure. Buying and selling your home is an exciting experience but it can also be stressful and overwhelming. I work hard in every transaction to relieve that stress and bring clients the communication they want and results they need.
---
Morgan Schmitt, Realtor
Morgan's enthusiastic, can-do attitude, and caring nature is ideal for identifying each client's desires and skillfully guiding them to fulfill their real estate goals. Raised in St. Martin, Minnesota, Morgan understands and appreciates the many unique benefits of small-town living.
Educated at St. Cloud State University, receiving a Bachelor of Science degree in Marketing, where she then decided to pursue a career in real estate. Morgan truly enjoys helping her clients find the right home for their family. Morgan derives her success by establishing relationships with her customers, accessing their needs, and providing excellent customer service. In her spare time, she also enjoys traveling, working out, discovering local coffee shops, and cooking dinner for her family and friends!